PhilHealth XII conducts 2018 PEERs CONGRESS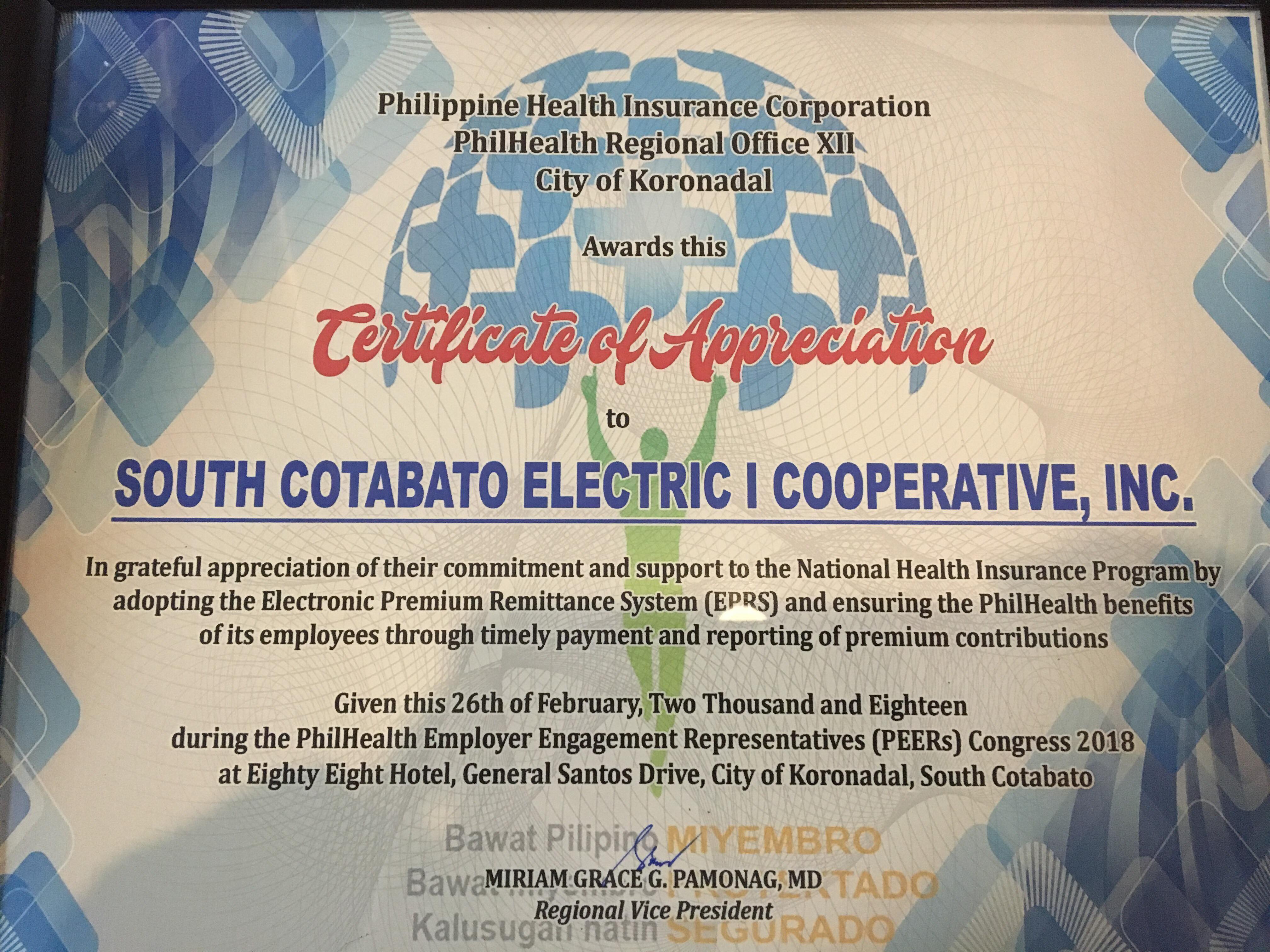 PhilHealth XII, conducted PEERs CONGRESS 2018 on 26 February 2018 at Eighty Eight Hotel, Gen. Santos Drive, City of Koronadal.  PEERs stands for PhilHealth Employer Engagement Representatives.  With over 7000+ employers in Region XII, 60 were given an award by PhilHealth XII.
And out of the 60 employers that received an award, SOCOTECO-I was 1 of them that PhilHealth XII recognizes in its commitment and support to the National Health Insurance Program.
On behalf of the management, the ISD Manager, Ms. Shean Roxanne C. Munar received the Certificate of Appreciation.