SOCOTECO-1 acknowledges that service is a painful and even thankless business. But we believe that through service to others, we are able to take part in the greater mission of making this world a better place to live in.
Gift giving to the local DSWD Home for the Girls and Provincial Pedia Ward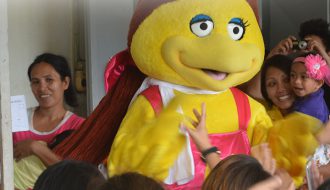 These activities are held every Christmas, the season of sharing and giving. We provide the pedia ward additional facilities they can utilize such as beds, chairs and ventilation to make sure that the sick children admitted will have a better place to rest while in confinement. The coop also celebrates a Christmas Party with the Girls in our DSWD. We have "manito-manita" where employees play Santa Claus and share gifts to the girls.
---
Outhreach activity with the DSWD Orphanage
Insert Picture Here
We give various basic commodities such as milk, diapers, vitamins, etc. during our outreach activity with the DSWD Orphanage every Febraury. In this little way, we are able to support the sustenance of abandoned children under the care of the DSWD.
---
Adopt a School: Colombasinong Elementary School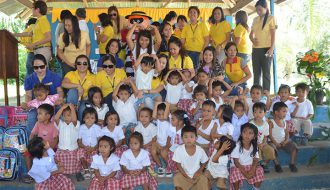 Every year we visit the school and donate bags and other school supplies to their kindergarten and elementary pupils. We also prepare a small program and games for the kids to make them feel our love and concern for them.
---
Donation of old computers to Tantangan Trade School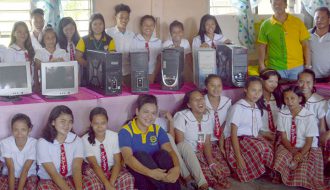 Recently, we have donated three (3) used but working computers to the school and also a few damaged ones which forms part of their computer hardware servicing classes. Through this, we get to show our support for the learning and education of our students in the technical school.